German S-100 Class Schnellboot (Fast Boat)
The SBoot Propshafts
I will add a drawing of the required propshaft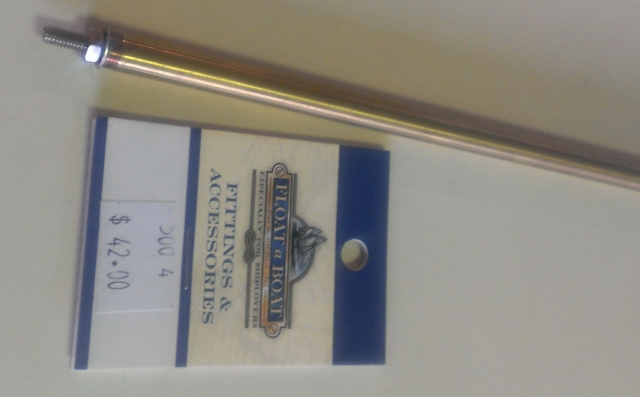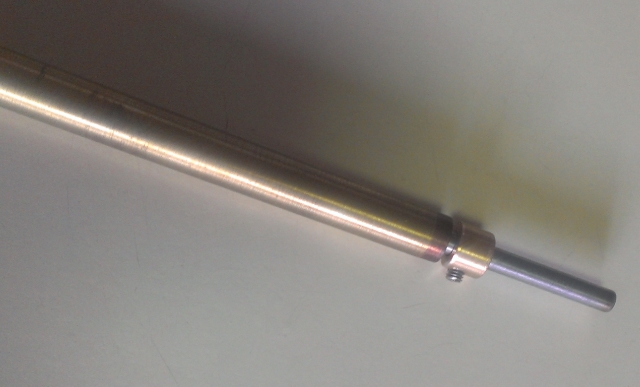 I decided to buy three of these off the shelf propshafts, from my favourite local model boat shop - Float a Boat - in an eastern suburb of Melbourne, for the 1/20th scale boat instead of making my own. The inner shafts are not long enough so I also purchased a 4 metre length of 4mm stainless steel rod from - Eastern Stainless - I expected to pay more but it was only $5.00.
The inner shafts are 4mm diameter and the outer shafts are 507mm long and 8mm diameter.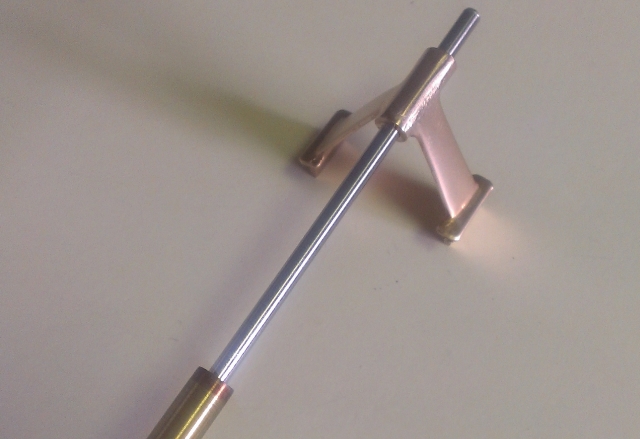 This is the longer inner shaft and the new Strut.
I need to figure out how to hold the props on because the ones I bought are keyed, so I may need to drill a hole through the inner shaft and put a pin through.
(C) Copyright 2016 - John Drain