Operational 1/20th scale US Navy WW2 21" Mk14 Torpedo
The modelling objective is an operational 1/20th scale WW2 US Navy Mk14 Torpedo. This was the torpedo used on PT109 and other similar vintage early war Elco PT boats prior to the fitting of the much lighter Roll Off Racks and the use of shorter, faster and lighter aircraft style 22" diameter Mk13 torpedo's.
I recently drew up the Mark 14 Torpedo, these were used thoughout most of WW2 and fitted the above torpedo tubes, I have given the dimensions for full scale. My measurements for the individual sections are calculated from various photographs so they may not be spot on and the props are not correct yet.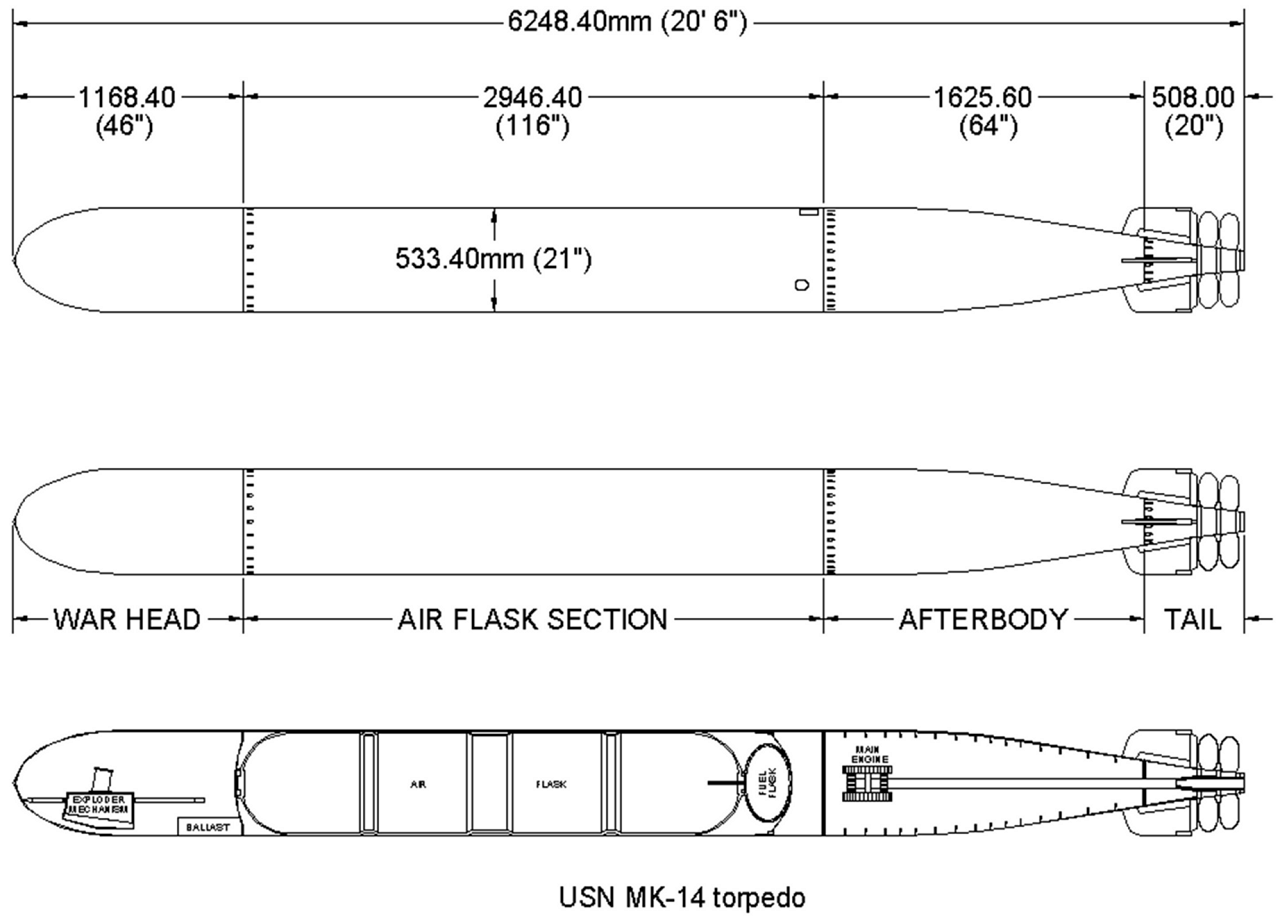 Much more to come.
(C) Copyright 2018, John Drain