Reference Books on PT Boat's
I see slight criticism of some PT Boat books on other websites that I think are the best books that I have, so I guess what you may be looking for depends on your interests and whether you are looking for riveting stories or research on the people, the companies, the armament, general world war II events, or the boats themselves, or indeed in my case mostly just one of the many types of PT Boat, the Elco 80' PT103 class and all of the equipment on board..
It becomes apparent after many years of searching that there is an absolute wealth of information to be had in many many books, it's just very difficult to track them all down. Many of my books have been purchased from Hyland's Military Bookshop in Melbourne and many from Ebay and also the odd book found in mainstream large and small bookshops.
Many books, video's and drawings are available from PTBoats.org -: http://www.ptboats.org/08-0-05store.html
Books I have purchased (or have been given) over the years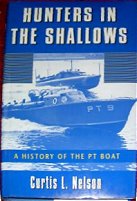 Hunters In The Shallows : a history of the PT Boat / by Curtis L Nelson.
published 1998 by Brassey's, ISBN 1-57488-167-1
How the PT Boat came about, from picket boat to PT601, a good read, a few pictures. From the attack on the confederate ram Albermarle in 1864, to PT operations in WWII this great book examines the development and role of the small torpedo boat in US naval history. 244 pages fully illustrated. Curtis Nelson takes readers through the scandalous 1939 Elco deal to manufacture British Power Boat designed PTs, describes Gen. Douglas MacArthur's dramatic escape from Corregidor via PT in 1942, and assesses the sinking of John F. Kennedy's PT-109 off the Solomon Islands in 1943.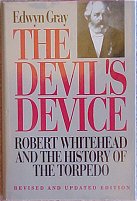 The Devil's Device : Robert Whitehead and the history of the torpedo / Edwyn Gray. - rev and updated ed.
published 1991 by Naval Institute Press, ISBN 0-87021-245-1
The invention of the torpedo and it's ongoing development, for the detail afflicted like me.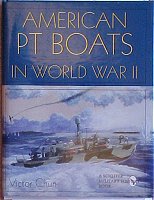 American PT Boats In World War II : A pictorial history / Victor Chun.
published 1997 by Schiffer Military/Aviation History, ISBN 0-7643-0256-6
A large hard back illustrated study of the development, construction, tactics and combat actions of US PT Boats
Deck plans, profiles, original factory drawings and over 180 photographs
One of my favorite and very well used references.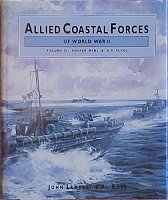 Allied Coastal Forces Of World War II : Volume II Vosper MTB's & U.S. Elco's / John Lambert & Al Ross
published 1993 by Conway Maritime Press, ISBN 0 85177 602 7
Large hard back highly detailed and well researched book, hundreds of photographs and drawings
One of my favorite and very well used references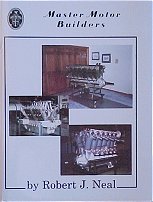 Master Motor Builders : Non-Automotive Engines of the Packard Motor Car Company / Robert J Neal
published 2000 by Aero-Marine History Publishing Company, ISBN 0-9647483-1-2
Highly detailed history of the development of Packard engines from 1899 to 2000 including much information on the Liberty Engine and the PT Boat Engines, even includes some Packard Jet Engine information and some fabulous historical photographs.
If you are looking for the definitive very big hard back book on Packard engine history, this is it!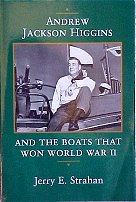 Andrew Jackson Higgins : And The Boats That Won World War II / Jerry E. Strahan
published 1994 by Louisinana State University Press, ISBN 0-8071-2339-0
A good read detailing the engineering and manufacturing innovations of a forgotten pioneer, not enough photo's for me.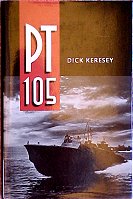 PT 105 / Dick Keresey
published 1996 by Naval Institute Press, ISBN 1-55750-460-1
The story of PT 105 written by the captain, an action filled account of life on a PT Boat, PT105 was there when PT109 was sunk. A few good photo's.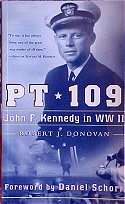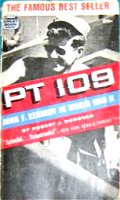 PT 109 : John F Kennedy in WWII / Robert J. Donovan
published (reprint of 1960 original) 2001 by McGraw Hill, ISBN 0-07-140868-1
The story of PT 109 and the fateful night in Blackett Strait when she was cut in half by the Japanese Destroyer Amagiri.
A good read with a few good photo's.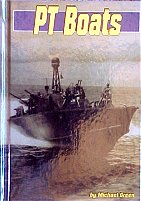 PT Boats / Michael Green
published 1999 by Capstone High/Low Books, ISBN 0-516-21454-3
A small 48 page book with a good smattering of photo's, some even in color, plus PT Boat details, a good first book.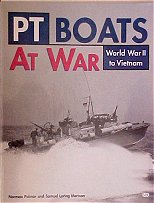 PT Boats At War : World War II to Vietnam / Norman Polmar and Samuel Loring Morison
published 1999 by MBI Publishing Company, ISBN 0-7603-0499-8
A large format paperback of 160 pages with lots of photo's and detail, an excellent first book.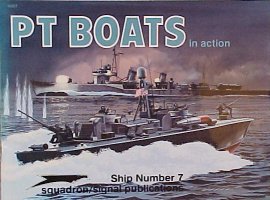 PT Boats in Action : Warships Number 7
by: T. Garth Connelly
published 1994 by Squadron Signal Publications Inc, ISBN 0-89747-312-4
A large format paperback of 50 pages crammed full with lots of photo's and text.
This was my first PT Boat book and I still refer to it from time to time, an excellent first book.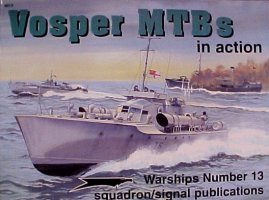 Vosper MTB's in action : Warships Number 13
by: T Garth Connelly
published 2000 by Squadron Signal Publications Inc, ISBN 0-89747-412-0
A large format paperback of 50 pages crammed full with lots of photo's and text.
This is a recent purchase and looks as good as my first PT Boat book, it would make an excellent first book on MTB's.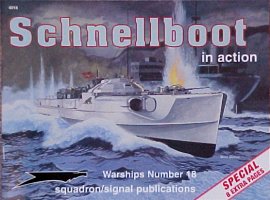 Schnellboot in action : Warships Number 18
by: T. Garth Connelly and David L. Krakow
published 2003 by Squadron Signal Publications Inc, ISBN 0-89747-457-0
A large format paperback of 58 pages crammed full with lots of photo's and text.
This is a recent present and is an excellent reference book on Schellboot's.
(E-Boat, S-Boat and Schnellboot are all terms for WW2 German Torpedo Boats)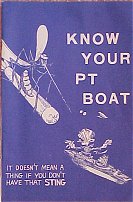 A reproduction by PT Boats Inc. and Digital Illusions of the original PT Boat school training manual T.P.-9 published by Bureau of Ships and the US Government Printing Office 1945.
A very interesting read, of material presented in a very humorous comic book way.
(contains references to the then Japanese enemy that some may now find offensive but is a historical document nonetheless).
The original book can sometimes be found also.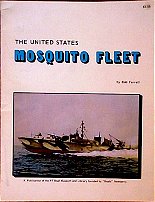 The United States Mosquito Fleet : A Publication of the PT Boat Museum / Bob Ferrell
published 1977 by PT Boat Museum and Library (no ISBN)
A large paperback of 63 pages with many photographs and lots of detail.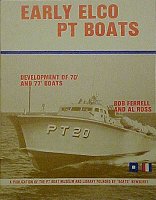 Early Elco PT Boats : Development of 70' and 77' boats / Bob Ferrell and Al Ross
published 1980 by PT Boat Museum and Library (no ISBN)
A large paperback of 64 pages with many photographs, six (1/32 scaled) fold out drawings and lots of details. A technical manual on the development, design and use of PT Boats in the US Navy prior to and during the early days of WW2. Prints - Photos - Specifications - History - Hardware - Armament - Etc. Great reference for building a model of a 70' or 77' Elco boat... and if this was the only book you had, you would be well pleased with it!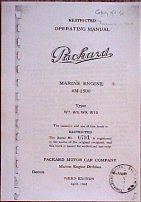 Restricted Operating Manual, Packard Marine Engine 4M-2500 Types W7,W8,W9,W10
published by Packard Motor Car Company Marine Engine Division Third Edition April 1943.
Everything you ever wanted to know about the PT Boat engines.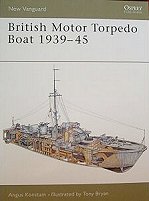 British Motor Torpedo Boat 1939-45 : Angus Konstam . Illustrated by Tony Bryan
New Vanguard Series, published 2003 by Osprey Publishing Ltd, ISBN 1 84176 500 7
A medium format paperback of 48 pages crammed full with lots of photo's, illustrations and text.
This is a new release and a great British MTB Boat book that I shall refer to a lot I think.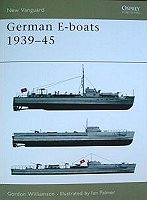 German E-Boats 1939-45 : Gordon Williamson . Illustrated by Ian Palmer
A medium format paperback of 48 pages crammed full with lots of photo's, illustrations and text.
New Vanguard Series, published by Osprey Publishing Ltd.
(E-Boat, S-Boat and Schnellboot are all terms for WW2 German Torpedo Boats)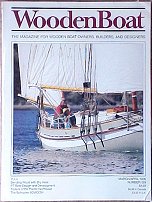 WoodenBoat magazine, number 129, March/April 1996
published 1996 by Woodenboat publications Inc. ISSN 0095-067X
A great 9 page article about the design and development of PT Boats with comparisons, written by Jonathan K. Klopman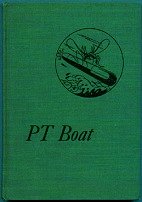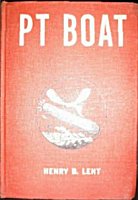 PT Boat by Henry B. Lent
published 1943 by The Macmillan Company.
A terrific 172 page small hardbound book about Bob Reed winning his command at the Motor Torpedo School at Melville R.I., Illustrated with many great official photographs as well as many other photo's taken at the Melville Base in WWII by Carroll Van Ark. A very interesting read about PT Boat training methods for Officers, Mechanics and Crew... Every PT Officer had to know how to repair a 50 Caliber BMG under service conditions!
"They say the PT's get into your blood, and I believe it must be so."....... I'd have to say I agree with Mr Lent!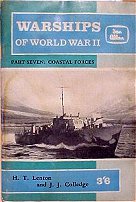 Warships of World War II, Part Seven: Coastal Forces: H. T. Lenton and J. J. Colledge
published 1963 by Ian Allen Ltd
A small 72 page paperback covering British MTB's, Minesweepers, Gun Boats, Anti-Submarine Boats, Submarine Chasers and many others. Specifications and many many small B&W pictures. Includes some great lists of British and foreign builders and who built which number, includes Elco and Higgins.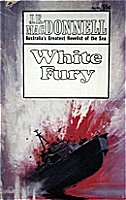 White Fury by J.E. Macdonnell - Australia's greatest novelist of the sea, published by Horwitz Publications Inc. 1968
Walt Kenyon and his crew roar full speed through a dangerous mission on the high seas. These are the adventures of the men who fought the war aboard the vulnerable PT Boats, where one direct hit was all the enemy needed to put finish to the job, and this story is one of the most tense dramas of them all, in which Kenyon returns to meet a dangerous and determined enemy head on.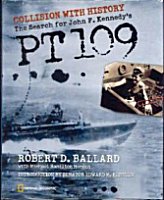 Collision with History. The Search for John F Kennedy's PT 109. 192 Pages. Published by National Geographic 2002. This Volume Presents PT Boat operations in the Solomon Islands. Especially the Saga of PT-109 and the Heroism of a Future President. It Also Presents the Modern-Day search for the Wreckage.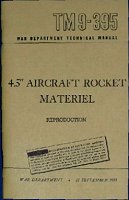 TM 9-395 Reproduction, 25 pages with Photos
Reproduction of a 1944 US Army Air Corps manual detailing the installation/maintenance of the 4.5 inch Aircraft Rocket used on many US ground attack aircraft during WW2. Also includes information detailing the rockets used. The 4.5 inch rocket was fired from what resembled a cluster of three bazooka tubes mounted beneath each wing of a fighter/bomber aircraft. The cover is card. Pages are heavy-weight paper. Excellent reference for the aircraft modeler or military aircraft enthusiast !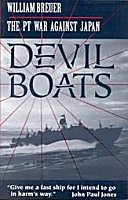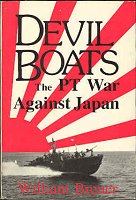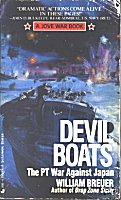 Devil Boats By William Breuer
The PT boat was a class of motor torpedo boat used by the United States during the Second World War. Armed with a 40mm anti-aircraft gun, two 20mm anti-aircraft guns and four torpedo tubes, their agility and speed consistently bettered even the most outlandish expectations. Against Japan, they figure prominently in some of the best-known feats of heroism of the entire war. In Devil Boats, the reader is right on board, buffeted by the spray of the crashing Pacific minutes after the Pearl Harbor disaster as a PT boat brings down the first enemy plane. And there again as PT boats, their engines muffled, steal along on an unforgiving ocean to sink a warship, blow up a supply barge, carry a sabotage team past enemy lines, or effect another extraordinary rescue of a downed Allied pilot. In instance upon instance, the PT boats and their crews performed deeds demanding incredible courage and skill, pitting their wooden craft against the force of the angry sea, or the might of ships hundreds of times their own size. Among their legendary exploits - General MacArthur being spirited off besieged Corregidor; Philippine president Quezon's "kidnapping" to Australia; and the unforgettable heroism of a wounded John F. Kennedy and his fearless PT-109.
The U.S. Navy's PT boats became the scourge of Japanese coastal shipping in the World War II Pacific.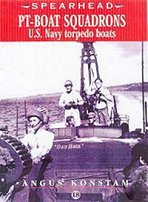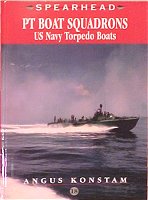 PT Boat Squadrons, US Navy Torpedo Boats, by Angus Konstan
The Spearhead series is designed to look at the cutting edge of war, dealing with units capable of operating completely independently in the forefront of battle. Each volume in the series examines the chosen unit's origins and history, its organisation and order of battle, its battle history theatre by theatre, its insignia and its markings. Also covered are biographies of the most important commanders of each unit. Each title ends with an assessment of unit effectiveness as seen by the unit itself, by its opponents and the light of more recent historical research. The book also includes a detailed reference section with a critical bibliography, a listing of relevant museums and web sites, information about re-enactment groups and memorials. Motor Torpedo Boat development had its beginning in the early 1900s culminating with actual combat use in World War I. It was the British, French and Italian navies who led the way in development and deployment of this specialised craft. However it wasn't until the late 1930s that the US Navy seriously took on the challenge of creating its own Patrol Torpedo Boat programme. The USA originally developed three designs (PTs 1 to 8) but these were found to be inadequate. In the meantime the Electric Boat Co (ELCO) purchased a British 70ft boat, designed by Hubert Scott Paine. This boat was subsequently shipped to the US and numbered PT9 by the Navy. During preliminary testing the Navy was impressed enough to award ELCO a contract to build 10 PT boats (PT10 to 19) based on the PT9 design. It was quickly realised that the boat's designed length of 70ft was not sufficient to utilise the longer US torpedo so the overall length was increased to accommodate the 21ft standard US torpedo and the hull structure was reengineered to strengthen it for heavier seas. ELCO was again awarded a contract to build 24 new boats (PT20-44) with the recommended modifications, which increased the length to 77ft. It would be some of these new boats that would become the first US PT boats to see action in World War II. During the time ELC0 was building the new boats, two other companies were developing longer versions of their PT boats to compete with ELCO, Higgins Industries and Huckins Yacht Works. Just prior to the start of the war, the Navy Department held several competition trials known as the 'Plywood Derby'. At the completion of the trials the Navy was impressed with all three designs, with the ELCO 77 footer coming out on top, followed by the Higgjns 76ft and Huckins 72ft boat. Although ELCO came in first, the Navy saw the merits of the other two boats and decided to offer all three companies contracts. ELCO received the lions share (385 boats by the end of the war). Higgins was second (199 boats) and Huckins with the smallest contract (18 boats). Many of the ELCO designed boats served in the Pacific theatre, with a small number used in the English Channel and Mediterranean Sea. Approximately half of the Higgins designed boats served in the Mediterranean Sea and English Channel with the other half serving in the Pacific and Aleutian Islands. Many of the Huckins designed boats were assigned to the training squadron, in Melville Rhode Island, the Panama Canal zone and Hawaii. In 1940 the US Navy's PT Boats were organised into Motor Torpedo Boat Squadrons, regularly shortened to the nickname of Ron', A total of 45 Rons were commissioned, but only 37 saw service by war's end. Squadrons generally comprised of 12 to 16 boats each, but a few were larger. Originally conceived as anti-ship weapons, PTs were also used effectively to lay mines and smoke screens, to rescue downed aviators, and to carry out intelligence or raider operations many became gun boats attacking Japanese supply barges and hence many were nicknamed "barge busters" For all those interested in military history, the new 'Spearhead' series is an excellent account of each of the individual units. Written by acknowledged experts in the subject, each volume is a detailed account of the development and operational record of some of the most famous military units in history. ISBN: 0 7110 3044 8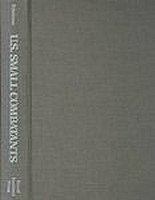 U.S. Small Combatants, including PT-Boats, Subchasers and the Brown Water Navy
An Illustrated Design History
By: Norman Friedman, with ship plans by A.D.Baker III with Alan Raven and Al Ross
published 1987 by: Naval Institute Press
ISBN: 0870217135
A most impressive book chock full of details, specs and drawings of all types of fast naval craft (and a good section on PT Boats)
11.5" x 9" Thick Hardcover Book, described as a military science history book.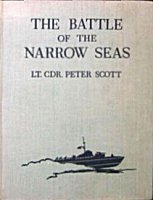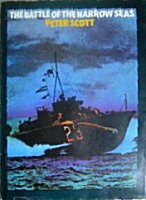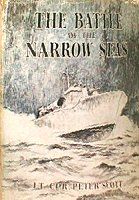 The Battle of the Narrow Seas by Lieutenant Commander Peter Scott.
A History of the Light Coastal Forces in the English Channel and North Sea, 1939-1945. Published by Country Life Ltd, London, 1946.
A fascinating and scarce account of the deployment of small boats, torpedo boats and attack craft by the Royal Navy during the Second World War. The author, son of the famous Antarctic explorer Sir Robert Falcon Scott, was a leading public figure and conservationist after the war. The book is amply illustrated with photo plates and color illustrations of artistic recreations of the night raids. High quality clothbound hardcover book measuring 190x250mm with 228 pages.
-------------------------------------------
Below are pictures of books that I don't yet own but I am looking to collect.
If anyone finds an excellent copy of these books please let me know.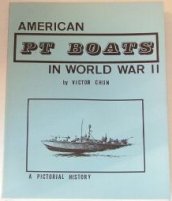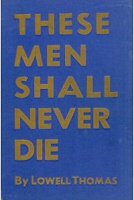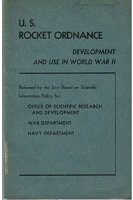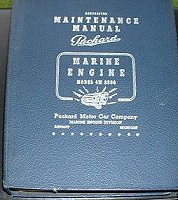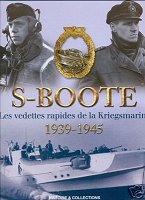 Books I don't yet have with compilations of other peoples reviews.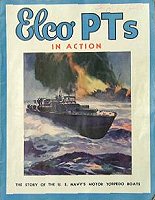 Published 1943 by Electric Boat Co., this magazine "Elco PTs in Action: The Story of the U.S. Navy's Motor Torpedo Boats" has 64 pages of stories, history, photographs and advertisements by the companies that manufactured and supplied components to the boats. Articles include "The Development of the PT," "Squadron X—Theirs Was the Job of Patrolling Between Guadalcanal and Tulagi—and They Did It Well," "The PT's Box Score," "The PT's Air Arm," "North of Latitude 49°," "PT's in the Pacific," "The Story Behind the Expendables," "Where They Learn to Be Tough," "Milestones in Elco History," among others. Each article is accompanied by photographs.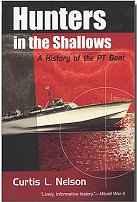 Hunters in the Shallows: A History of the PT Boat Curtis L. Nelson
Published 1998 -2003: Brassey's Inc. ISBN: 1574886010
How These Famous Vessels Came To Be Developed, Acquired And Used
Hunters in the Shallows examines the development of the small torpedo boat and its significance in U.S. naval history. It begins with a description of the predecessor of the PT boat and its use in Lt. William Cushing's heroic Civil War attack on the Confederate ironclad ram, Albemarle, in 1864. From there, this detailed study goes on to trace the significant people and events that helped the PT boat make its presence felt in a number of clashes and conflicts. Such dramatic scenarios as the scandalous 1939 Elco deal to manufacture PTs, Gen. Douglas MacArthur's dramatic escape from Corregidor via PT41 in 1942 and the sinking of John F. Kennedy's PT-109 in Blackett Strait off the Solomon Islands in 1943. 242 pages
(I have the 1988 edition, see top of page)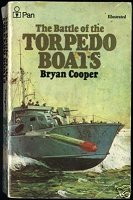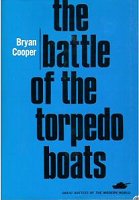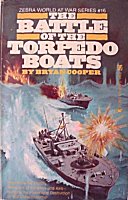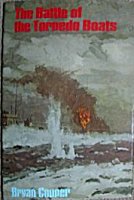 The Battle Of The Torpedo Boats: Bryan Cooper
Publisher: Pan ISBN:0330232436 - (First published 1970 Stein & Day N.Y. & also Published by MacDonald, London in 1970)
Contents: Intercept & attack, The little boats, Into battle, Fight for the narrow seas, Disaster in the far east, The PTs in action, Battle of the Mediterranean in the balance, The big raid, The South Pacific campaign, The South-West Pacific campaign, The growing offensive, Hit & run in the Aegean, Battle squadron, With the partisans, Preparation for the great invasion, D-Day & after, The Riviera war, Return to the Philippines, Arakan. The closest fought sea battles of the second world war were those of the "little ships," the highly maneuverable motor torpedo boats of all the major navies. Small enough to move unseen over moonlit waters, penetrating minefields and harbor defenses to take the war close to an enemy's coast, and fast enough to fire their torpedoes and speed away again before the enemy's guns could be brought to bear on them, they were deadly weapons in coastal waters. Too small and numerous to be given the dignity of individual names they were known by numbers instead. They fought in every major theater of war. The stories of their battles, whether they were waged by the Allies or by the Axis powers are filled with drama. Bryan Cooper's book captures the excitement of every major torpedo boat operation in WW2 - the excitement of a conflict of the small against the gigantic. Among the most dramatic stories in the book are the evacuation of the Philippines and the saving of General MacArthur's life, and the rescue operation at Dunkirk. Mr. Cooper also details the development of the vessels during the 1930s and supplies technical data regarding hulls, power plants, armament, etc. 335 Pages 20 black & white photo's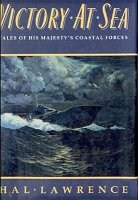 VICTORY AT SEA, TALES OF HIS MAJESTY'S COASTAL FORCES.
By Hal Lawrence, Publisher McClelland and Stewart, Canada, 1989
Written by a man who served with them during WWII, this fine wartime history tells the story of the motor torpedo and motor gun boats and the Canadian Navy men who fought in them in the sea battles of the North Sea, the English Channel, and the Mediterranean. It is the history of Canada's small ships, the MTBs and MGBs; of the landing craft & Commandos who stormed the beaches of Africa, Sicily, Italy, and France; of the destroyers that swept the enemy off the landing area; and of the long-suffering, plodding merchant ships bringing food and weapons from Canada to war-torn Britain. It is an exciting history of the motor torpedo and motor gun boats and the yarns of the young Canadians who fought in them. From the bloody beaches of Normandy to the Strait of Gibraltar, from the convoy action in the Norwegian Sea to the Allied landings at Anzio in Italy. 322 pages hardcover 9 1/4" x 6 1/4"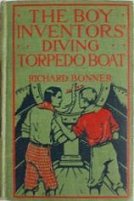 The Boy Inventors' Diving Torpedo Boat
by Richard Bonner, Illustrated by Charles L. Wrenn, Copyright, 1929, by M. A. Donohue & Company, 313 pages with ads in the rear.
THE BOY INVENTORS DIVING TORPEDO BOAT, #3 of the series, by Richard Bonner.
Original 1st edition Publisher: Hurst & Company, 1912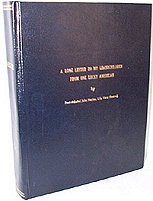 Privately published, this book is titled "A Long Letter to my Grandchildren from One Lucky American", by Rear Admiral John Harlee, US Navy. A hardcover book of 498 pages, it details the life of the Admiral who commanded PT Boats during WWII and served as Chairman of the Citizens for Kennedy/Johnson during the 1960 campaign in Northern California. Kennedy appointed him to be the first head of the Federal Maritime Commission in 1961.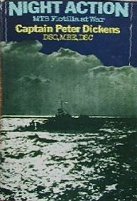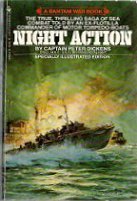 NIGHT ACTION is an incredible but true story of sea combat as told by Captain Peter Dickens D.S.O., M.B.E., D.S.C., an ex-flotilla commander of Britain's deadly motor torpedo boats. Here is Capt. Dickens' full, vivid account of the heroic nighttime feats and forays of his legendary 21ST MTB Flotilla. Small and primitive, the MTBs had neither radar nor voice radio: it was their reckless daring that made them such dangerous predators to Germany's coastal traffic. By night they stalked, disputing narrow seaways where no larger vessel could be risked, defying certain death as they careened against enemy convoys, aiming their deadly underwater missles that proved so vital to the outcome of WWII naval warfare. This is a fascinating account of a little-known chapter of British naval operations during the war. With illustrations/maps.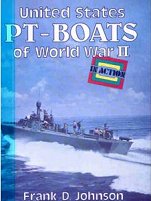 United States PT-Boats of World War II in action by Frank D. Johnson, published by Blandford Press UK, 1980 159 Pages. Comprehensive history of PT Boats in WWII. Construction details, the role and campaigns, with over 200 contemporary photographs. oversized hardbound book, approx. 8 3/4" x 11 3/4", boat side-views, nicknames of PT boats and a listing of motor torpedo boats squadrons during ww2.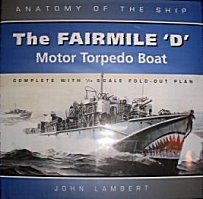 This is a new book titled "The Fairmile 'D' Motor Torpedo Boat. by John Lambert ISBN 1-84486-006-X Published: 2005 by Conway Maritime Press.
120 pages and illustrated throughout. The book includes a 1/75 scale fold out plan of the boat. The Fairmile Type D was designed to combat the known advantages of German S-boats (Schnellboote) over previous British coastal craft designs. Designed for 31 knots at 80 tons' displacement, the Fairmile 'D' was the most potent and heavily-armed coastal torpedo boat type of any navy. They fulfilled various roles, from the original MTB/MGB role to anti-submarine and mine operations. This book is the most comprehensive body of information available anywhere in a single volume on this important type. Book size 9.5" x 10" x 0.8" weight 27.2oz.
John Lambert has written many books on PT Boats, including the "Allied Coastal Forces" series with Al Ross and I would buy this book just on that basis! JD.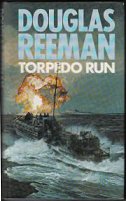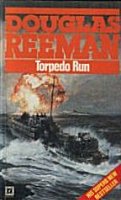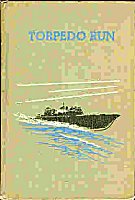 Torpedo Run by Douglas Reeman, Published by: 1st Arrow Books Ltd, London 1982, ISBN 0 09 928380 8
Set in 1943. On the Black Sea, the Russians were fighting a desperate battle to regain control. But the Russians' one real weakness was on the water: whatever they did, the Germans did it better, and the daring hit-and-run tactics of the E-boats plagued them. Finally the British agreed to send them a small flotilla of motor torpedo boats under the command of John Devane. Devane had been in the Navy since the outbreak of war. More than a veteran, he was a survivor - and the two rarely went together in the savage war of MTBs. Given command at short notice, Devane soon learned that, even against the vast and raging background of the Eastern Front, war could still be a personal duel between individuals. "Mr Reeman's 21st novel .. Possibly the finest of them all" - Manchester Evening News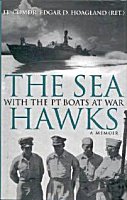 The Sea Hawks - With the PT Boats at War.
Published by Presidio Press, 1999. This Volume covers the Personal Memoirs of a PT Boat Squadron Leader in the Pacific. by LT COMDR EDGAR D HOAGLAND [ret]. operation torch, the invasion of north africa in 1942 to battles with the Japanese in his PT squadron. He received a silver star for destroying a Japanese pt boat base, a bronze star for amphibious landings in Japanese held territory. In addition to describing his experiences during the war, the author recounts what life was like on the boats as well as details about the boats themselves, their weapons and tactics. Includes photographs, appendices and bibliography. 237 pages hardbound 81/2" x 53/4".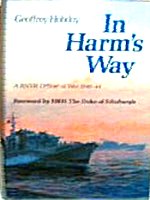 In Harm's Way,: A RNVR Officer at War, 1940-44 by Geoffrey Hobday. Published by Imperial War Museum 1985, ISBN 0 901627 30 5 The Royal Navy's small ships, the motor torpedo boats, motor gunboats, steam gunboats and motor launches of Coastal Forces, fought seven hundred and eighty actions in European waters during the Second World War. 224 pages. Picture of Fairmile 'D' MGB.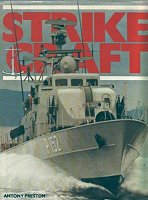 another picture
STRIKE CRAFT, by Antony Preston, published by Bison Books Inc., Greenwich CT, 1982.
"Just over a century ago the safe and secure world of the big warship was threatened by the development of small, fast torpedo boats. In World War 1 the royal Navy's Coastal Motor Boats operated off the German coastline in a series of daring skirmishes, but their greatest moment came during the war against Bolshevik Russia in 1919, when torpedo boats penetrated the Kronstadt defenses to attack the battleships of the Baltic Fleet.
"The North Sea and the English Channel were the battleground of British and German torpedo boats in World War 11, with coastal convoys providing their primary targets. The British East Coast convoy routes indeed came to be known as 'E-boat Alley' in tribute to the depresations of the German Schnellboote. In the Pacific US Navy PT boats saw much action, notable off Guadalcanal, where the future President John F. Kennedy came close to death when PT-109 was sliced in half by a Japanese destroyer. Today the fast strike craft is armed with guided missiles and its effectiveness was demonstrated in 1967 when the Israeli destroyer Eilat was sunk by the missiles of Egyptian Komar-class missile boats. "The fast-moving story of strike craft is written by the outstanding British navel historian Antony Preston. His lively text is enhanced by many color and black and white illustrations. STIKE CRAFT is a book which every naval and ship enthusiast will want to own."
Strike Craft written by Anthony Preston and published in hardback (64 pages) by Bison Books in 1982. Just over a century ago the safe and secure world of the big warship was threatened by the development of the small, fast torpedo boats. In World War 1 the Royal Navy's Coastal Motor Boats operated off the German coastline in a series of daring skirmishes, but their greatest moment came during the war against Bolshevik Russia in 1919, when torpedo boats penetrated the Kronstadt defences to attack the battleships of the Baltic Fleet. The North Sea and the English Channel were the battleground of the British and German torpedo boats in World War II, with the coastal convoys providing their primary targets. The British East Coast convoy routes indeed came to be known as 'E-Boat Alley' in tribute to the depredations of the German Schnellboot. In the Pacific US Navy PT boats saw much action, notably of Guadalcanal, where the future President John F. Kennedy came close to death when PT-109 was sliced in half by a Japanese destroyer. Today the fast strike craft is armed with a guided missiles and its effectiveness was demonstrated in 1967 when the Israeli Eilat was sunk by missiles of Egyptian Komar-class missile boats. The fast moving story of strike craft is written by the outstanding British naval historian Anthony Preston. His lively text is enhanced by many colour and black and white illustrations.
Hardcover book, 64 Pages, well illustrated.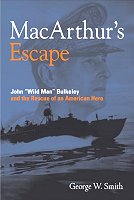 MacArthur's Escape: "Wild Man" Bulkeley and the Rescue of an American Hero
By: George W Smith
In the dark days after the attack on Pearl Harbor, a unique bond developed between Lieutenant John Bulkeley and larger-than-life General Douglas MacArthur. "Wild Man" Bulkeley's small fleet of PT boats were, after all, virtually the only force capable of carrying out offensive action against the overwhelming Japanese attack. This unlikely relationship forged in the midst of catastrophe culminated in one of the most thrilling moments of World War II — the escape from Corregidor related in this powerful book. MacArthur's Escape recreates the drama and danger of March 12, 1942 when, under cover of darkness, four PT boats under Bulkeley's command slipped out of Manila Bay to run the Japanese blockade on a harrowing two-day, 600-mile trip to Mindanao — where long range bombers waited to carry the general to Australia to begin the long hard road back to the Philippines.

Hardbound, 288 pages, 6"w x 9"h
This is a newly published book, the most complete guide available and a must for all collectors.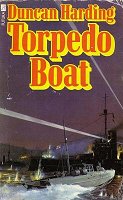 Torpedo Boat
By: Duncan Harding, published 1976 by: Futura Books
192 pages, paperback, 7" x 4.5", no photo's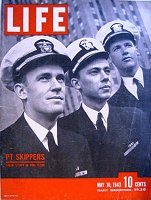 LIFE Magazine - PT boat skippers
Life Magazine issue May 10, 1943 (100 pages)
Cover: PT Skippers: Lt. Leonard Nikoloric, Lt. Henry Stillman Taylor and Lt. Robert Searles
PT Squadron in the South Pacific - Three skippers tell how they fought Japanese warships by John Hersey
Great Vintage Ads and many other articles.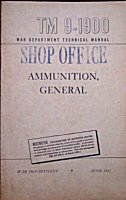 Original War Department Technical Manual, TM 9-1900, Restricted, "Ammunition, General," GPO, June 1945.
Card cover, 335 pages, illustrations, diagrams, 12 page color section showing markings on rockets, bombs, grenades, small arms and artillery ammunition, land mines, packing boxes and containers. This Manual is greatly expanded from previous editions. Great Reference with a wealth of information. Contents: Military Explosives, Propellants, High Explosives, Chemical Agents, Small Arms Ammo, Grenades, Mortar Ammo, Artillery Ammo, Land Mines, Bombs, Pyrotechnics, Storage, Shipping, Inspection, Packing and Marking, Destruction of Ammunition and much more.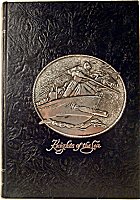 Knights of the Sea.
Rare and Limited Edition book, only 2000 copies printed
Packed FULL of everything about PT Boats. This is probably the most comprehensive book on and about PT boats and the men that were associated with them.
From the construction of a PT Boat to its crews
A roster list of all names, to a list of the KIA's
496 pages filled.
Book is heavy, and large, and is black leather bound, with a 'crest' of the 'Knights of the Sea' in silver relief.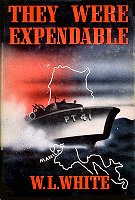 new picture

They Were Expendable by W.L. White
A U.S. national bestseller when it was originally published in 1942 and the subject of a 1945 John Ford film featuring John Wayne, They Were Expendable offers an account of Motor Torpedo Boat Squadron Three's heroic actions during the disastrous Philippine campaign early in World War II. The author uses an unusual and effective format to tell the story: an interview with the four young survivors whose names are forever linked with the tragedy - John Bulkeley, Robert Kelly, Anthony Akers, and George Cox. Deeply moving, it describes Squadron Three's brave exploits, from the first appearance of Japanese planes over Manila Bay to its calamitous end, including a thrilling account of Gen. Douglas MacArthur's escape from Bataan.
Infantry Journal-Penquin Books.
The original book has a label that states: "This is a War Book Panel Imperative-Endorsed by Council on Books in Wartime".
The Council on Books in Wartime was a non-profit organization founded by booksellers, publishers, librarians, authors, and others, in the spring of 1942 to channel the use of books as "weapons in the war of ideas," the Council's motto. Its primary aim was the promotion of books to influence the thinking of the American people regarding the war, to build and maintain the will to win, to expose the true nature of the enemy, to disseminate technical information, to provide relaxation and inspiration, and to clarify war aims and problems of peace.
This is the story of four Motor Torpedo Boat (PT Boat) officers told in their own voices and from their own experiences, only a short while after the war ended. They were the all that was left of a squadron that sailed for the Philippines. These men were singled out to return to America by General MacArthur because he believed that they had proved their worth in warfare and that they could bring back to America their actual warfare experience, by which trainees could benefit. The four men who tell this story are Lieutenant John Bulkeley, Lieutenant Robert Kelly, Ensigns Anthony Akers, and George E. Cox Jr. The men start their story by explaining that they were, in fact, expendable, just as any piece of equipment used during the war is expendable. Harcourt, Brace and World Inc. 1942 152 pages paperback RH Picture Red Background.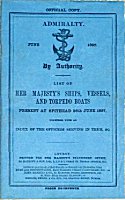 SPITHEAD REVIEW, 1987 - SHIPS, VESSELS & TORPEDO BOATS
Titled: List of Her Majesty's Ships, Vessels, and Torpedo boats present at Spithead 26th June 1897, together with an Index of the Officers serving in them, &c.
Published by Her Majesty's Stationery Office, London:1897. 60 pages.
Details of more than 160 ships, with tonnages, class, power, etc. Fine piece of naval and maritime history.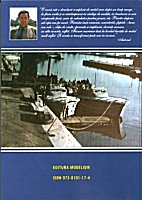 Romanian Torpedo Boats, Beautiful album with many pictures. (my Romanian is not that good though)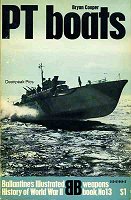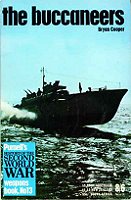 PT Boats - Weapons No13 - By Brian Cooper
Published by Ballantine's Illustrated History of World War II,
Published June 1970
First printing
160 pages soft cover.
The little marauders wreaked havoc among the giants with their pirate like tactics. Ranging the Pacific, the Mediterranean and the seas off western Europe, crewed by lively individualists, they took part in some of the most heroic exploits in naval history.
Many B & W pictures and illustrations.
This is part of a wonderful series on World War II.
"The Buccaneers" seems to be the same book published in the UK by Purnell's and is also called weapons No13.
The Buccaneers by Bryan Cooper. Profusely illustrated account of the thrilling actions of the torpedo Boats during WW2. The chapters include; Need for little ships, Build up, Fight for the narrow seas, Facing the Japanese Attack, Torpedo war in the Med, Hide & seek among the islands, The great invasion Across the pacific, Return to thePhilippines, The final Arakan campaign, Bibliography This is Weapon's book number 13 in the Purnell's History of the second World War series. 1970 160 pages.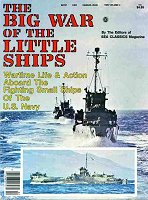 Sea Classics Special Elco & Higgins PT Boats,USS VIRGO
The Big War of the Little Ships
Wartime life and action aboard the small ships of the U.S. Navy
Published 1985, 122 pages paperback.
Though the fighting ships of the fleet made history and headlines the war was no less action-filled and danger-laden for the auxiliaries and support vessels. Unheralded and almost forgotten, the little ships of war often acquitted themselves in combat out of all proportion to their size and armament. Ship Photo's: USS Florikan (ASR-9), USS Teal (AVP-5), Isabel, USCGC Modoc, PCE 845, USS Cree (ATF), USS Quapaw (TF-110), USS LCI-769, AM-385, MTB's: Uncle Sams expendable Navy, Elco and Higgins Boats. After all the excitement and controversy concerning its ability to turn the tide of war in the Pacific during World War II, the PT Boat has emerged, sometimes as a giant, sometimes as a failure (not my words), in its effectiveness as a weapons system.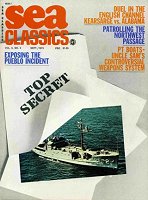 Published 1973, 66 pages paperback
UNCLE SAMS EXPENDABLE NAVY -
The PT Boats (ELCO & HIGGINS)
Part I
After all the excitement and controversy concerning its ability to turn the tide of war in the Pacific during World War II, the PT Boat has emerged , sometimes as a giant, sometimes as a failure, in its effectiveness as a weapons system. 20 Pages, lots of pictures.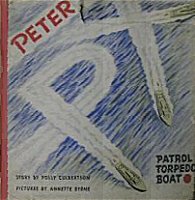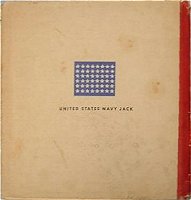 Peter 'PT", Copyright 1944, Published by David McKay in The USA. Story by Polly Culbertson and illustrated by Annette Byrne. Awesome children's WWII (wartime) story book. There are great colorful illustrations. Includes some Elco information. (Note: The U.S. Navy Jack of the period printed on the back cover.)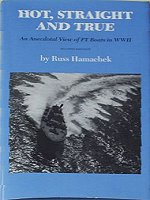 Hot,Straight and True by Russ Hamachek and his anecdotal account of serving on PT boats during WW2.The author was a captain until 1944 and gained the Silver Star.As commander of Motor Torpedo Boat Squadron 39 he went to the Phillipines in early 1945 in preparation for the invasion of Japan.With 174 pages and featuring B&W photos. printed 2001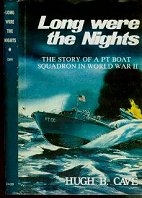 LONG WERE THE NIGHTS
By Hugh B Cave, published in 1943. The saga of PT Squadron "X" in the Solomons. Includes endmaps of Guadalcanal. hardcover book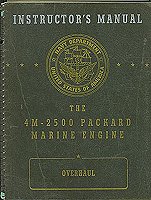 Packard Instructors manual
A very Rare and Hard to find Packard Marine Engine, Overhaul Instructors Manual. This Instructors Manual was used by those Packard Instructors to train Motor Torpedo Boat crews to operate and maintain the engines which powered their boats. This Book has well over 300 pages of items, used by the Instructor to teach his class. The book is from 1943. This Book is not to be confused with the Navy Departments Maintenance Manuals. This book is strictly for the Instructor to use as a tool to teach Navy Students attending Packard marine Engine School. If you are a Packard Collector then this Book is for you.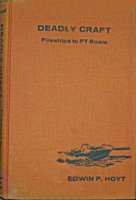 Another Picture
Deadly Craft - Fireships to P.T. Boats
Written by Edwin Hoyt. copyright1968. Published by Little, Brown and Co., Boston. Illustrated with a few b/w drawings.
Illustrated by Charles Geer, Atlantic Monthly Press, First Edition, 1968, 159 pages, hardback. "Perhaps the most famous mishap of WWII was the sinking of PT-109, commanded by a heroic young naval lieutenant, John F. Kennedy. This book makes heroes of the speedy little PT boats themselves and all the small, deadly warcraft that preceded them. First there were the wooden sailing ships of the Egyptians designed to sink Phoenician raiders by ramming them. Then came the fireships which were set aflame and sailed into the midst of enemy ships too large and clumsy to escape. Greek fire and gunpowder were deadly weapons aboard fast maneuverable ships."
Contents: 1. At Close Quarters, 2. From Greek Fire to Explosives, 3. Underwater Warfare, 4. Torpedo Boats in War, 5. Sinking the Ironclads, 6. The Most Fearful Weapon, 7. Torpedo Boats in World War I, 8. The Kronstadt Adventure, 9. The PT Boats
10. The South Pacific, 11. Cold Water, Hot Water, 12. Torpedo Boats in the English Channel, 13. Back to the Philippines, Special Bibliography.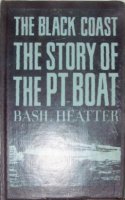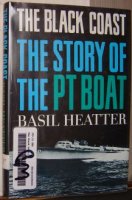 The Black Coast
The Story of PT Boats, and a Particular place, incident - non-fiction, published 1967, hard cover, author Basil Heatter, a small photo section in the center of the book.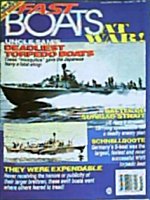 Fast Boats Magazine
This is a "Challenge Special" issue magazine, volume 3, printed in 1994. Entitled "Fast Boats at War". Lots on info on the U.S. Navy's "expendable navy", the battle of Surigao Strait, the awesome German Schnellboote, fast and deadly attack boat, the British powerboat company, MGB, the battle of Leyte Gulf, the mightly mosquito boats vs. the Imperial Japanese Navy. Details of the armament, 37 mm cannon, 20 mm cannon, .50 caliber machine gun, 61 mm mortar and of course the various torpedoes. Engines, diesel power, construction, specs, lots of nice color and black & white photos, and articles. 86 pages.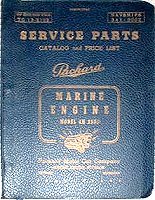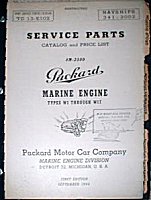 Packard Service Parts
Packard Service Parts catalog from September 1944. Intended for purchasing parts for the Packard Marine Engine model 4M-2500. This was a V-12 engine used in PT Boats during WWII. This catalog is Army Service Forces Catalog number TC13-E102. This book only shows part numbers, and prices (from 1944, of course).
NAVAL ORDNANCE AND GUNNERY - VOLUME 1, NAVAL ORDNANCE
Prepared by the Department of Ordnance and Gunnery
United States Naval Academy
Edited and produced by the Bureau of Naval Personnel
NavPers 10797-A
For sale by the Superintendent of Documents, U. S. Government Printing Office Washington 25, D. C.
1957 edition revised from the 1955 edition
Photocopy of manual available from: http://www.military-info.com
Book text also available at: http://www.eugeneleeslover.com/FC-ORDNANCE.html
Lots of info on WW2 torpedo's, rockets, depth charges and other stuff.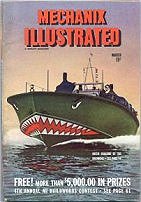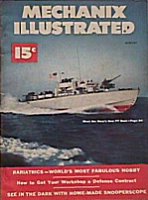 Mechanix Illustrated
Mechanix Illustrated magazine has published at least two articles on PT-Boats over the years. RHS August 1951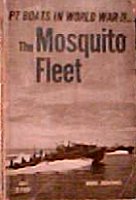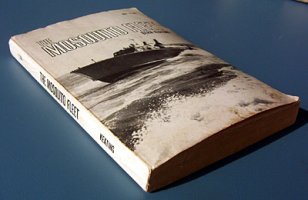 'The Mosquito Fleet'
Historical material in this book comes from action reports, squadron histories and other naval records on file at the historical records section in Arlington,Va.Most valuable was the comprehensive history of PT actions written by Commodore Robert Bulkley for the Navy. The Bulkley history was in manuscript form at the time research was done for the book.The broad outline of naval history comes mostly from the HIstory Of Us naval Operations in World War 2, of Samuel Eliot Morison. Pt veterans have donated their generous contributions of diaries, letters, anecodotes,etc.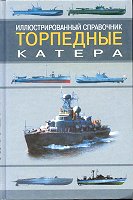 Russian Navy, Torpedo, in Russian Language
An excellent Hardcover book on the Historical Torpedo boat forces of Russia, with plenty of Russian language content, 254 pages , and with sepia toned photos and B&W illustrations and diagrams. From early examples , to later fast torpedo boats , a very interesting book on the Russian Navy.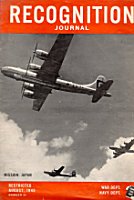 WW2 Vintage Recognition Journal
August 1945, US Navy PT Boats, vintage WW2 picture magazine of aviation published jointly by the US War Department and Navy Department. Featured articles include: Boeing B-29 Superfortress Mission Japan; Britains new line: Bristol Beaufighter X; De Havilland Hornet, Spitfire 22, Royal Navy FAA Blackburn Firebrand; Lockheed P-80 Shooting Star Jet Fighter; WW2 Japan IJAAF IJN Grace Dive Bomber & Randy Twin Engine Fighter; Royal Navy Colossus Class Carrier CVL and Battle Class Destroyer DD; Comparison of US Navy USN PT Boats and Japanese PT Boats; Allies fly captured Japanese warbirds: Mitsubishi J2M Jack Fighter, Nakajima KI.84 Frank Fighter, Radial Engine Judy Bomber.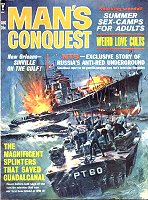 Man's Conquest
1963 August - Basil Gogos PT Boat action cover and article about Guadalcanal.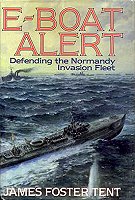 E-Boat Alert

Defending the Normandy Invasion Fleet

By James Foster Tent, published 1996: Combining newly released secret Admiralty reports, rare photographs, and extensive interviews with eyewitnesses from three nations, the author has produced a comprehensive study of a little known episode of World War 2 – the campaign to defend the Normandy invasion fleet from Germany's high performance motor torpedo boats – known to the Allies as "E-Boats".

The story offers a tale of mounting suspense, as the German navy, emboldened by the E-Boats successful torpedoing of three American tank landing ships off Slapton Sands, England, in April 1944, fed reinforcements into the invasion area in the hope of disrupting the Allied build up.

As well as presenting a detailed account of naval operations at a crucial stage of the war in Europe, this history includes many other aspects
The development of the fast motor torpedo boat – and why the German E-Boat differed from its British and American contemporaries
The creation of precision bombing units, and the use of giant penetration bombs to attack the concrete E-Boat pens
The harnessing of science and technology in developing fast attack craft, and in the defence against them
The intelligence war – prisoner interrogations, cryptanalysis, photo reconnaissance, photo interpretation
The modern day aspect and the need and use of fast attack craft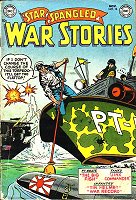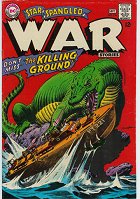 Star Spangled War Stories
This magazine has printed a few articles on PT Boats over the years.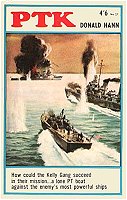 PTK by Donald Hann
Horwitz Publications (Sydney) Paperback No 27: 1st Edition 1965 (Australia), 130 pages, 6.75" x 7.75. The Kelly Gang PT boat was to be a lone killer, striking by surprise at Japanese targets. Running out of fuel they radio for help, they cheer on seeing smoke on the horizon which turns out to be a Japanese cruiser. From the back cover: "PTK had enough fuel for one hour. Steve Morton fought desperately to keep her facing into the wind and the seas but she was a shocking seaboat. With every new wave she reared high, the wind almost standing her on end, then plunged back with a timber-shuddering crash before leaping out of the sea again. Then, almost suddenly, the wind abated leaving PTK wallowing helpless and clumsily. Dawn was in the sky and the Kelly Gang had fuel for only half an hour. Kelly had no choice but to radio for help."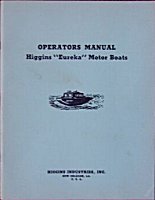 WWII Higgins Boat Manual for Higgins "Eureka" Motor Boats, Covering PT Boats, and Landing crafts. Covers all the operating and technical aspects about these historically important landing crafts, "DUCKS" that were instrumental in the landing of troops during the D-Day invasion and other Island battles and also the PT boats that operated in the South Pacific during WWII.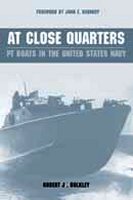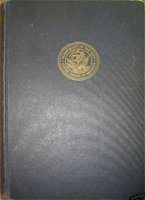 AT CLOSE QUARTERS
PT BOATS IN THE UNITED STATES NAVY
By Captain Robert J. Bulkley, Jr. USNR (Retired). With a foreword by President John F. Kennedy. An Introduction by Rear admiral Ernest McNeill Eller, USN (Retired) Director of Naval History
Published by: Naval History Division, Washington, 1962 (Government Printing Office) 574 pages 10" x 7"
At Close Quarters, PT Boats in the United States Navy by Captain Robert J Bulkley , with a Forward by President John F. Kennedy and an introduction by Admiral Eller, published by Naval History Division : Washington 1962. Hard cover with navy blue boards and 574 pages; Part 1. Pearl Harbor And The Philippines, Part 2 Development - A New Type Emerges, Part 3 Guadalcanal and Beyond, Part 4 Southwest Pacific, Part 5 The Aleutians - A Battle against Weather, Part 6 The Mediterranean - Torpedo War, Part 7 The English Channel - D - Day, Part 8 Southwest Pacific, Postcript, With Composition of the Squadrons, PT Losses, Awards, Casualties, A Note on Sources, and Index.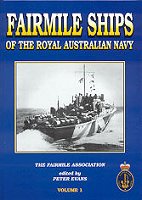 Fairmile Ships of the royal australian navy
Volume 1
By peter evans, Australian Military History Publications/ The Fairmile Assn, Sydney, 2002
During World War Two, it was decided that Australia needed the British-designed Fairmile boats to provide a fast craft for convoy escorts, patrolling and other duties. Many were built in Sydney and when they first put to sea, even in moderate waves, hardened sailors became sea sick and cooks gave up any hope of preparing proper meals. The craft were lightly-armed but carried several depth charges for their anti-submarine role.
However, early in the Pacific War, their most dramatic exploits occurred on the highly-dangerous trips to Timor. Operating out of Darwin, commandos and undercover agents were carried north and dropped off in enemy-held territory. Other people were extracted from under the nose of the Japanese and then the Fairmiles faced the trip back to Darwin, with the ever-present danger of Japanese interception.
This book tells a little-known side of our history and is a very comprehensive account of Fairmiles and Motor Launches, their design, development, building and the brave actions carried out on these small and vulnerable vessels.
the RAN operated the Fairmile from 1942. It rolled like a pig but performed invaluable service around the north of Australia in a clandestine role.
Peter Evans served in MLs 814 and 815 during World War Two and is able to write from first-hand experience.
After being demobilised in 1946 he returned to his former employment in the Australian oil industry. He retired in 1988 and was later appointed chairman of one of the Commonwealth government economic reform authorities. He now enjoys retirement, with his wife Shirly, and has undertaken the research and writing of a series of volumes on the Fairmiles. This is his first.
276 pages, Hardback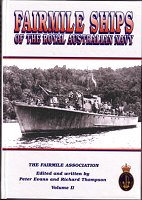 fairmile ships of the australian navy
volume 2
by Peter Evans AM and Richard Thompson.
Published 2005, by Australian Military History Publications, 13 Veronica Place, Loftus, NSW 2232
During World War Two, the Royal Australian Navy decided to employ Fairmile ships, to provide a fast craft for escort duties, anti­submarine activities, carrying commandos and raiding Japanese-held bases.Many were built in Australia and Volume I of this series described their construction and service in Australian and nearby waters.
This long awaited second volume covers the New Guinea and island operations of Fairmiles and HDMLs through to war's end. They had various duties, including dropping and recovering Z Special units, hunting enemy submarines and barges, strafing Japanese coastal facilities and one crew shot down a Zero.
Told mostly through the words of officers and crewmen, their actions and adventures come alive as they describe what occurred. The authors have also included Air Sea Rescue craft, `mother' and auxiliary ships, surrender activities, communications and armaments.
This fine book fills an important gap in the proud history of the Royal Australian Navy during World War Two.
This second volume was compiled by Peter Evans, the author of the earlier book but sadly he passed away before he could finish the project. The completion of Volume II was undertaken by R.J. `Dick' Thompson, who served as a Signalman in a destroyer and then for 25 months in a Fairmile.
Few waters were more treacherous for operations during WWII than those along the Papua New Guinea coast and around the South Pacific islands. Jagged reefs, rocky outcrops, and narrow passages all proliferated. Charts were old and unsophisticated – or non-existent. Navigation aids we now take for granted were either unavailable to many small ships or were primitive. Dominating the whole wartime scene was Japan's big base "across the way" at nearby Rabaul, making ships ever conscious of air and surface attacks. This was the scenario for General Douglas MacArthur's first beach-head invasion using the AIF at Lae in Sept 1943 – plus the exciting periods before and after that first of his "island-hopping" campaigns.
Fairmile Ships of the Royal Australian Navy – Vol. 1, produced by naval historian Peter Evans AM for the national Fairmiles Association of Australia, documented the drama of these patrol ships based at Darwin and which became involved in the Timor operations. Peter Evans died before finishing this second book – Vol. 2 – telling the saga of the New Guinea based Fairmiles. The "mini-gunboats of our navy" as dubbed by some war correspondents.
Former NSW Parliamentarian Greg Percival OBE, national president of the association, coopted another Fairmile veteran – Richard Thompson, retired Director of Civil Aviation for NSW to complete Peter Evans' work, to undertake final additional research and to prepare Vol. 2 for publication. It was launched in March at a representative gathering at NSW Parliament House by Commodore Simon Hart CSC, Commander, Surface Combat Group, Royal Australian Navy. With shallow draft, strong armament and good speed, the Fairmile patrol vessels were well adaptable to tasks that ranged from patrols, convoy escorts, transport of troops, hydrographic surveys, cloakand- dagger commando-style operations and gun operations against Japanese barge traffic and shore installations. One such Fairmile even had army engineers fashion a special muffler for its funnel to deaden the throb of its engines, enabling the patrol vessel to get closer inshore on some of its clandestine assignments.
Vol. 2 embraces a great deal more. It tells the story of the Fairmile ships, the inaptly named HDML harbour-defence vessel which became involved in so much more than harbour protection, the saga of the air-sea rescue craft and even of the "mother ships" that cared for the "Mosquito Fleet". All shared so much of the drama and danger. Enthralling is a chapter on the part these ships played in numerous Japanese surrender ceremonies, then of what became of many of them in post-war years. All the Fairmiles were built not in shipyards – but by the Green Point, Halvorsen or Norman Wright boatyards. Australian, British and even American boatyards produced the HDMLs. With illustrations, the book details construction techniques, equipment, anti-aircraft and anti-submarine weaponry and crew life-styles aboard. Fascinating at all times are first-hand accounts of drama, dangerand even humour representing the wartime experiences of the 1,000 and more men who commanded or manned these vessels. 390 pages, Hardback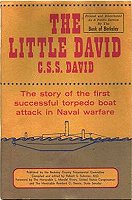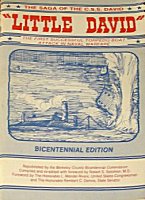 The CSS David, The story of the first successful Torpedo Boat, by Robert S Solomon M.D.
For the Civil War book collector. This is a small volume about the Little David, C.S.S. David. The story of the first successful torpedo boat attack in American naval warfare. The book is illustrated and tells the story of the builder and work of the little boat that made history, before the Hunley. This book / pamphlet is from the Berkley County South Carolina tricentennial committee, with forward by Honorable L. Mendel Rivers. Printed and distributed by the Bank of Berkley as a public service. A scarce Confederate Navy item. The CSS David was the first vessel designed specifically from the keel up as a torpedo boat, and the first in naval history to explode a torpedo against the side of an enemy ship. Here is the story of its design and deployment.
Contents: The Story of Little David by Herbert Ravenel Sass, David C. Ebaugh on the Building of "The David", Galssell's Account, Report of General Beauregard, C.S. Army, Report of Rear-Admiral Dahlgren, U'S' Navy. Printed in 1976, 56 pages, soft cover.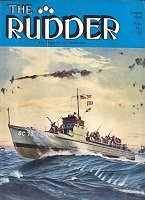 AUGUST 1944 EDITION OF THE RUDDER MAGAZINE-PT BOAT COVER PAGE
The Elco PT D-Day Normandy Invasion ad. 3 page article on the Lipton cup. This edition is 80 pages long and is filled with information on yacht design, navigation and the list goes on. Also a lot of great ads on boats.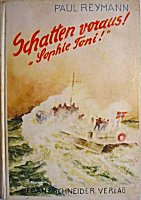 Schatten voraus - "Sophie Toni !"
German Torpedo Boat S-Boot E-Boot photobook
Original German Book from 1942 by Paul Reymann. A superb book about the life on board German Schnellboote of the Kriegsmarine. Many in text illustrations and photographs. A truly scarce book about this arm of the German Navy. Hardback, 258 pages, measures 7 1/2" x 5 1/4".
(E-Boat, S-Boat and Schnellboot are all terms for WW2 German Torpedo Boats)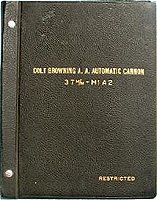 Colt Browning A.A. Automatic Cannon 37mm -M1 A2
WW 2 "Technical Manual of Instruction, Operation, Maintenance and Parts List for Gun 37 m/m - M1A2 Colt Browning AA Automatic Cannon". The manual is marked "restricted". 99 pages and 25 Illustrations. Binder is 11 1/2 x 9" and the pages are 8 1/2 x 11". Large fold out diagram or blueprint of the weapon in the back of the manual, the fold out dated 1941.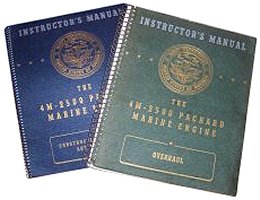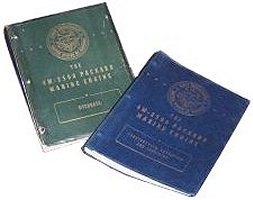 Set of Packard 4M-2500 1,350HP PT Boat Motor Manuals
Instructors Manual (Construction, Operation and Servicing), Instructors Manual (Overhaul), Mechanics Manual's for Construction Operation and Servicing (one large binder covering entire motor), Mechanics Manual's for Overhaul (one large binder covering entire motor), All 4 books in Packard Box (box is not in new like condition). Recently sold on ebay for USD$350.00, too expensive for me!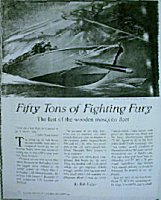 Fifty Tons of Fighting Fury - The last of the wooden mosquito fleet
November December 1995 Copy of article on PT Boats. 23 page article by Bob Huber from Classic Boating Magazine.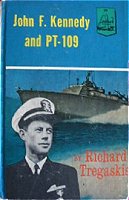 John F. Kennedy and PT 109
By: Richard Tregaskis, Published: Landmark books, Random House, New York, NY, 1962, First printing 1st Edition, Illustrated with official U.S. Navy photographs of PT Boats, PT training, manueuvers, JFK when he was in his 20's and others! Contents: A Lieutenant Joints the PT's, The PTs have arrived, Baptism by fire, On the way to action, The tide turns on Guadalcanal, A new skipper for PT-109, PT-109 goes into action, Disaster at Sea, Shipwrecked on an island, Rescue, Negative patrol, The end of a veteran boat and crew, Index. This is a hard cover book, 192 pages, measures 8 3-4" x 6".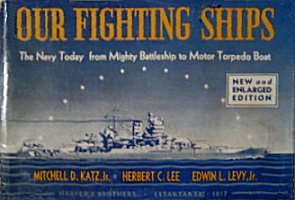 Our Fighting ships
The Navy Today From mighty Battleships To Motor Torpedo Boats, by Mitchell D. Katz, Jr; Herbert C. Lee and Edwin L. Levy, Jr. Published by Harper and Brothers, copyright 1943. Hardcover with 102 pages. This book has several pictures and descriptions of many war ships.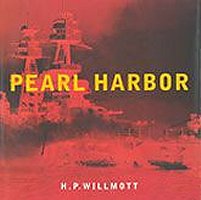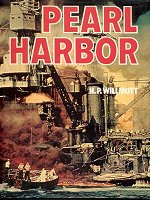 Pearl Harbor
By: H.P. Willmott, with Tohmatsu Haruo & W. Spencer Johnson. Published 2001 by: Cassell, ISBN: 0304358843
History about the December 7, 1941, attack on Pearl Harbor. H.P. Willmott, who has written extensively on Japanese and American strategies in World War II, provides a detailed and fully informed view of the attack from both sides, complete with strategic maps and battle diagrams, ship and plane drawings, more than 100 captioned archival photographs, timelines, and a blow-by-blow account of the episode. Willmott also analyzes the causes of the conflict, the Japanese objectives, dissenting opinions within the Japanese military, and the aftermath. He presents evidence for why a third, potentially devastating assault wave was not launched, and supports a strong argument that from this opening gambit Japan had already lost the war. Cloth Bound, 208 pages.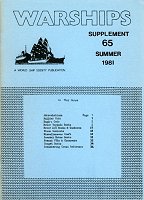 Warships Supplement
Number 65 summer, By J.J. Colledge, 1981, Published by: The World Ship Society,
A supplement to the society's "Marine News", approx 6 x 8 inches, light blue wrappers, lettered in black, 36 pages, illustrated with line drawings and profiles. This issue is devoted entirely to Motor Torpedo Boats and Gunboats of World War 11. The last of the full length pieces of British and dominion coastal forces.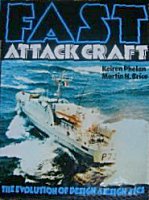 Fast Attack Craft
The evolution of design and tactics. By: Keiren Phelan and Martin H. Brice. Published 1977 by MacDonald & Janes Ltd, London, ISBN 356 04912 4 Covers the development of fast fighting boats such as coastal motor boats, motor torpedo boats, motor gun boats, s-boats, mas-boats, pt-boats profusely illustrated with photographs and diagrams. Hardcover.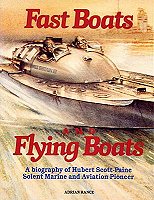 FAST BOATS AND FLYING BOATS
A Biography of Hubert Scott-Paine, Solent Marine and Aviation Pioneer.
By Adrian Rance, Ensign Publications 1989 1st Edition.
Hubert Scott-Paine was a remarkable man. At the age of 23 he founded Supermarine Aviation in Southampton in 1914, and made his fortune designing and building flying boats in the First World War. After the war he pioneered the use of flying boats in civil aviation and established the first international flying boat services. Scott-Paine sold Supermarine Aviation and turned his attention to the pursuit of speed at sea. He pioneered the design of fast motor boats including the world famous Miss England and Miss Britain III, the first single-engined boat to travel at 100 mph. In 1927 he founded the British Power Boat Company at Hythe, Southampton, where he developed the most efficient boat building factory in the world. He persuaded the Royal Navy to accept his concept of a fast, light-weight motor torpedo boat.. When war broke out he was snet to secure the production of engines for British boats, and to establish the production of American PT boats, based on Scott-Paine designs. The book also traces the remarkable story of his Canadian Power Boat Company and the wartime production of Motor Gun Boats and Air Sea Rescue boats by the British Power Boat Company at Hythe."
Contents: A Question of Survival, In Pursuit of a Vision, The Hire'em and Fire'em Yard, The Red Fox of Hythe, A Visit to Devonport, The Motor Torpedo Boat, Competition with Vospers, PV 707, Elco & Packard, The Canadian Power Boat Company, The Boats Got To War, Reports from Hythe, Lend Lease and the Plywood Derbies. Slightly oversized hardback with dustjacket, 192 pages illustrated throughout in b&w with over 80 photos.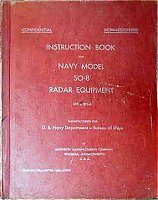 SO-8 Radar Manual
Technical manual for the World War 2 Navy model SO-8 radar, fitted to smaller ships and PT boats. This small radar made by Raytheon was quite a wonder - a decent amount of power in a small shipboard package. This contains a great deal of technical information - including maintenance, full schematics and tons of excellent pictures.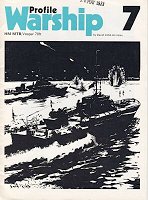 Warship Profile #7
HM MTB / Vosper 70 ft PT boat, by David Cobb, pages 145-168, May 1971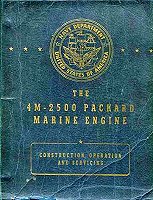 The 4M-2500 Packard Marine Engine

Navy Department United States of America,

Construction, Operation and Servicing, Including Sections on Operation of Higgins Motor Torpedo Boat. This book is a compilation of 27 separate training and service manuals assembled by the US Navy during World War II.

WAR STORIES #8 (1943) - BEAUTIFUL PAINTED COVERS! World War II stories, Night Devils appearance. Art by Hickey, Jenny. EXCEPTIONAL early War Comic!

Life Magazine February 9, 1942

CONTENTS: British at Tobruk Are Buried; The Sea Battle of Makassar Strait; The Battle of Bataan; New Posters Warn Against Gossip; Torpedo Boats Strike in the Pacific; Loyal U.S. Japanese Teach Army Jujitsu; King Peter of Yugoslavia; Nazi-Ruled Italy Hates This War; Australia; Portrait of a Nazi Soldier

LEND - LEASE

WEAPON FOR VICTORY

EDWARD R. STETTINIUS

MACMILLAN COMPANY 1944

the United States provided military items to the Globe... from the English to the Russians and the Chinese... there are many illustrations of the various craft ...and info on the program... this has a wartime publication date, hardbound in fair to good shape, corners bumped... pages clean, owners name inside lining ...over 350 pages, liberally illustrated... from Bombers, to PT boats.. and to the USA getting Spitfires

How the Gun Works

Booklet for the .50 Cal. M2 Browning Machine Gun. A 33 page Illustrated training booklet that Goes through the process of showing how the 50 Caliber weapon (Ma Deuce) works. Every page is illustrated. Published by General Motors Corp. the AC Spark Plug Division and Frigidaire Division, 1943. booklet measures 3 1/2" x 5".

Elco promotional Book, By Elco Naval Division in Bayonne, New Jersey. A 24 page handbook with photos.

The E-Boat Threat

By Bryan Cooper, hardback, published by Purnell Book Services, 18x25 cm. 138 pages, 1st edition 1976.

All the major powers that fought in World War 2, with the exception of Japan, built large numbers of motor torpedo boats specifically to operate in coastal waters. These highly manoeuverable vessels, when they met in action were involved in some of the closest-fought sea battles of the war. This book describes the development of these deadly little craft, the training of their crews, who were usually volunteers, and the gradual evolution of tactics in the light of wartime experience.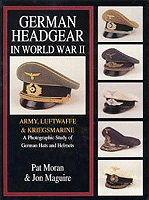 German Headgear in WW II: Army Luftwaffe & Kriegsmarine
For the detail afflicted, a photographic study of German Hats and Helmets, by Pat Moran and Jon Maguire, published 1997 by ??, ISBN 0764301764, Big Hard Cover book with 308 pages, 23.5cm x 31.5cm. One of a two volume set by Pat Moran and Jon Maguire which illustrates, in full color, over 240 visor, hats and helmets of the German: Army, Luftwaffe, Kriegsmarine, The other volume covers SS, NSDAP, Police, Civilian, and miscellaneous formations. Each peaked hat is shown from four angles, including interior, and insignia detail. These volumes are a must for collectors of German headgear and militaria, as well as modelers and students of military uniforms.
Snuffy - Ron19
This is the history of the men who served on PT squadron ship 19 named Snuffy during W W 2 it has all the men, their names, who commanded the ship, it lists all the men who served on the boat and those who died. Some great pictures of some men at leisure during duty.
----------------------------------------
My Favourite Bookshop

Level 3, 347 Flinders Lane, Melbourne, Victoria, 3000
Mon-Thu 9:30am- 5:30pm
Fri 9:30am- 6:30pm
Sat 9:30am-12:30pm
Tel: (03) 9620-0152 Fax: (03) 9614-1192
Email: hylandsbookshop@hotkey.net.au
---------------------------------------
(C) Copyright 2005 - John Drain - (and many others)