The 1st raft: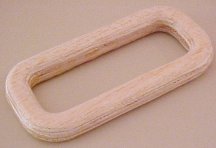 took a lot of work to make the basic shape out of layers of balsa wood and then with a bent fretsaw blade I was able to make the section round and then Tim said, "why don't you make it out of rubber?". I thought about that for a while and then made one out of rubber in about 10 minutes.
The rubber raft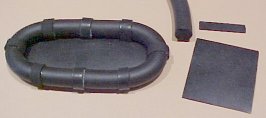 So after a trip to the Clark Rubber shop I made a raft out of 14mm round rubber section and 1.5mm thick rubber sheet. after studying the PT-Boat photo collection I decided that the ends should be half rounds and not squared off like the balsa raft was going to be. need to make some more paddles!

The round rubber section has a foam core so it's very light.
Easiest raft I've ever made and it's unsinkable!