German S-100 Class Schnellboot (Fast Boat)
The SBoot Propshafts
I will add a drawing of the required propshaft at some stage.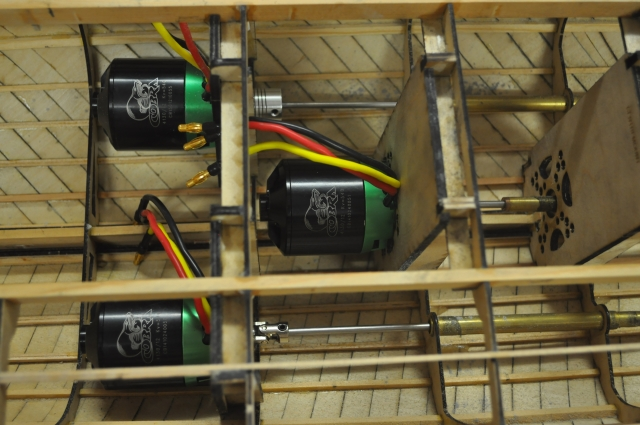 This photo shows the three amigo's Cobra outrunner motors hooked up to the inner propshafts with two different types of universal joint.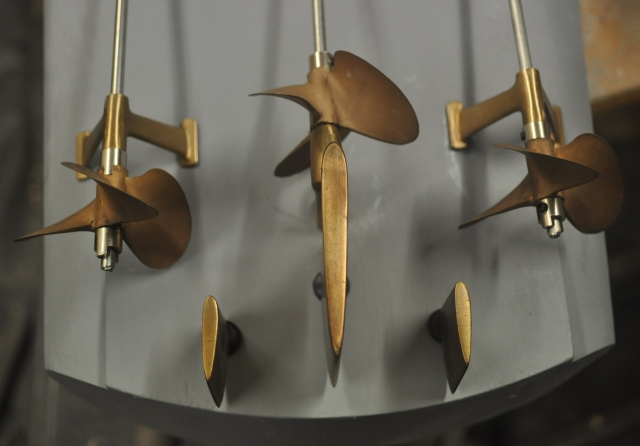 This shows the business end of the prop shafts with three big racing props fitted, these props have 5mm shaft clearance and my shafts are only 4mm diameter so I have cut small lengths of brass tube that fits inside the props to pack them out, works perfectly, these props are "dog drive" type which means they have a slot running from one side to the other and the chrome plated dog has a spiggot on each side that fits into the slot, you can see this on the prop shown on the left of the above photo. The left and right props also have an extra dog fitted behind them to hold them on however I want to get some eliptical shaped collets to replace these that would give a more historical look. I have extra 4mm dogs available if anybody can't find them as I had a lot of trouble finding them.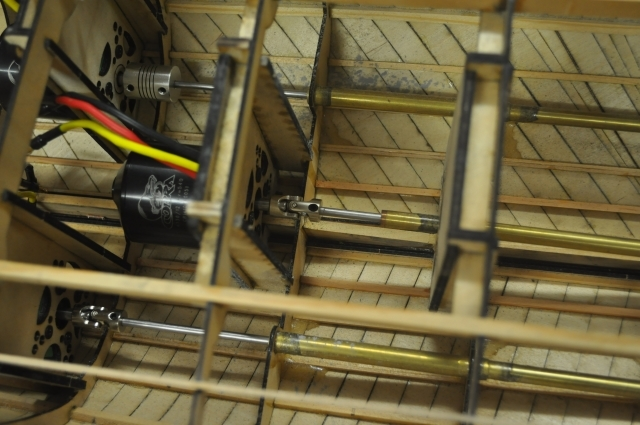 This is a better view of the universals, I have purchased a range of these to try out, the one at the top of the photo is best I think as it doesn't have any slack and "clunk" like the others, however I couldn't find the other two of these that I bought at the time I took the photo.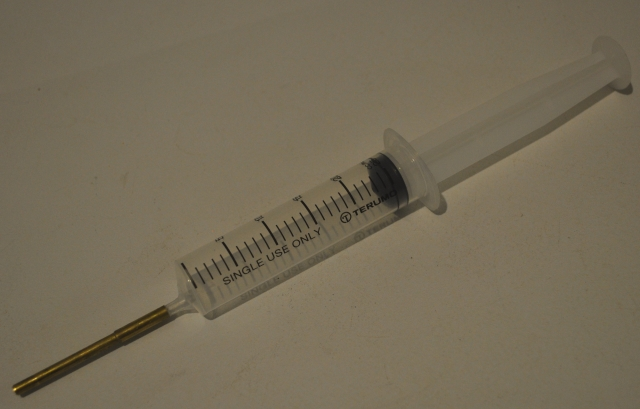 During one of my recent hospital episodes the nurse had need to flush a drip line with saline solution so I asked if she was going to throw the perfectly good syringe body away I would like to have it to make a grease gun for my model boat. So attach some 4mm OD tube with a slightly larger tube over the end of it and the syringe body and voila, the perfect grease gun.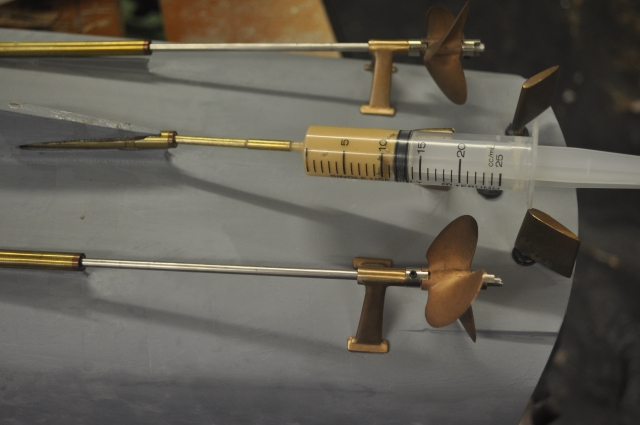 See, absolutely perfect for injecting high temperature non melting grease into the prop shaft tubes. In these tubes I fitted around 7mL of grease each.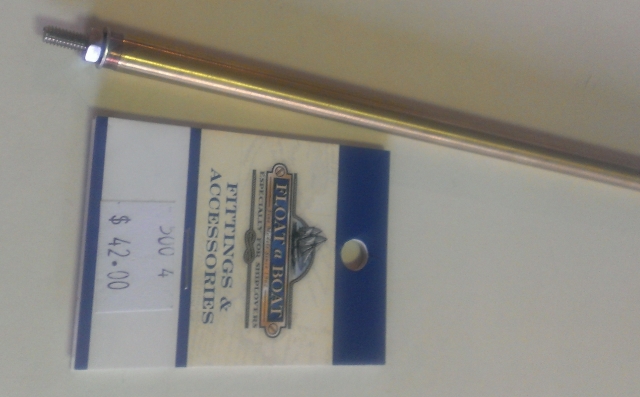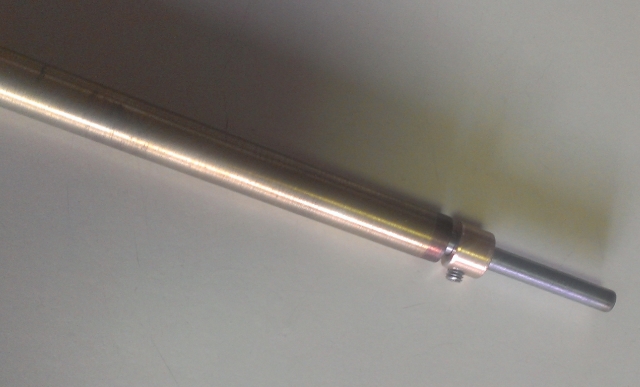 I decided to buy three of these off the shelf propshafts, from my favourite local model boat shop - Float a Boat - in an eastern suburb of Melbourne, for the 1/20th scale boat instead of making my own. The inner shafts are not long enough so I also purchased a 4 metre length of 4mm stainless steel rod from - Eastern Stainless - I expected to pay more but it was only $5.00.
The inner shafts are 4mm diameter and the outer shafts are 507mm long and 8mm diameter.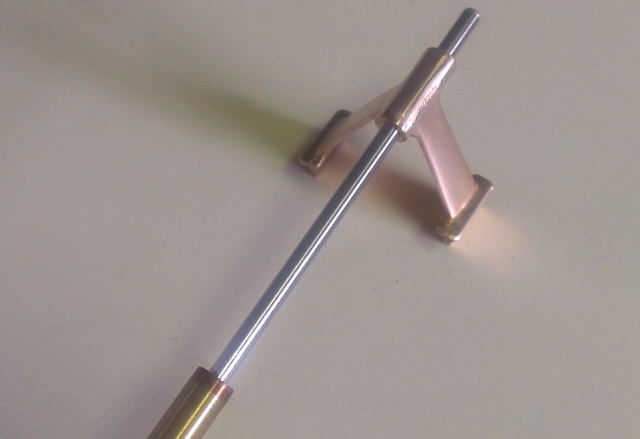 This is the longer inner shaft and the new Strut.
I need to figure out how to hold the props on because the ones I bought are keyed, so I may need to drill a hole through the inner shaft and put a pin through.
(C) Copyright 2016-2018 - John Drain