May 2022 - I have added an animated build file for the Higgins 78' Hull
April 2022 - I have added the animated build file in the SBoot section. I've also added some SBoot parts to my Shapeways shop, handrails, anchor, bollards etc.
Feb 2022 - I have added a 3D drawing of the 1/20th scale SBoot Hull kit. I have also done a 3D drawing of the SBoot superstructure and added a few new 3D parts to the Shapeways shop.
Jan 2022 - I made up some 1/20th scale SBoot torpedoes and used bronze spinners on the front, only issue is one went right through my inflatable test pool! I suppose that's a good thing!
Sept 2021 - I can no longer contact my casting people so I have added struts and rudders to the Shapeways shop as I have run out of them, These are more expensive (in bronze) than casting but I can't do anything about that, I have made them in multiple scales though and also in a nylon type material at much lower cost!
Sept 2021 - I have added a 1/32nd scale Hull-2 kit and revised the 1/35th scale to both use 1.5mm material.
May 24th 2021 - The torpedo launcher is finished! (only took 20 years!).
January 30th 2021 - The Higgins model is nearing completion, most 3D parts are now available on shapeways
My Shapeways shop is filling with products, just added SO Domed Radar masts in 3 scales.
https://www.shapeways.com/shops/pt-boat
January 29th 2021 - Laser is fixed, replacement tube USD$3,000
January 10th 2021 - Unfortunately my Laser cutter died.
October 2020 (over 100 days of lockdown!)
I have added the 3D parts section of the website and I will attempt to keep it up to date. I have spent many months designing parts and posting them to my shop on Shapeways, This helps you get quality parts at the lowest possible cost as there is no postage from Australia involved.
I have just about finalised the 20mm Oerlikon, the 50 Calibre BMG, the Bofors Canon and the Colt Browning 37mm canon with a choice of 2 magaziness.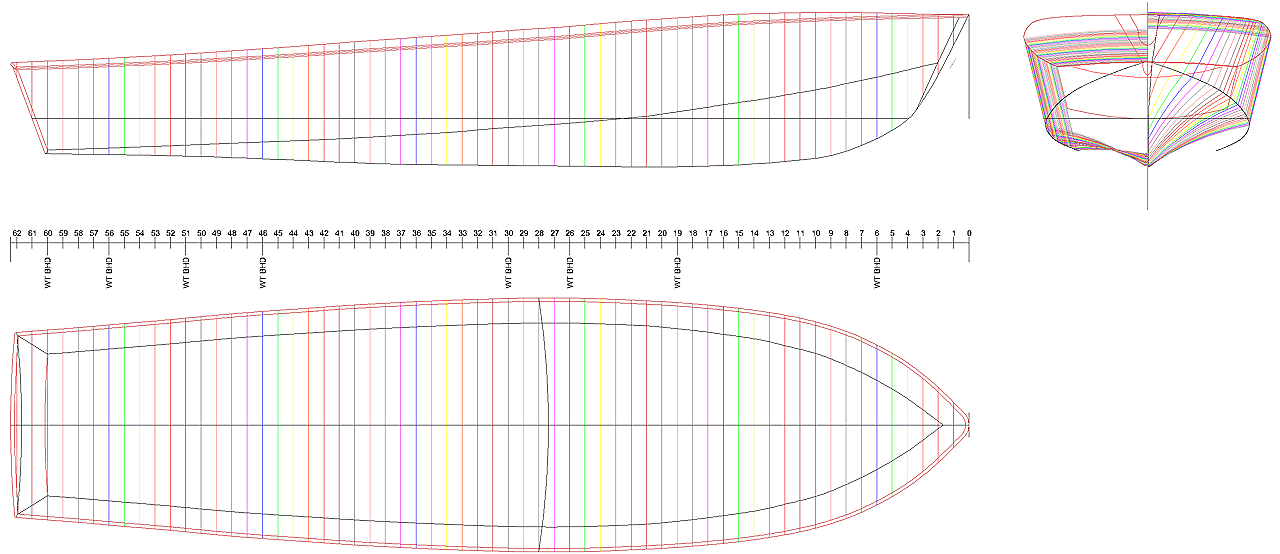 The Higgins 78' Boat starts November 11 2019

Schnellboot is almost fully painted - Jan 2019
Pricelist "more info" buttons added
Torpedo 1/35th tiny ESC drawn up and documented
Fully Operational Torpedoes in 1/35th scale - USN Mk13-1
Operational Torpedoes in 1/20th scale - USN Mk13-1 and German G7A
Schnellboot - First Launch Video
On the very first run I had an issue with the main prop getting choked with really tough weed, so this video shows the 2nd run, with just the left and right motors running. This is at Surrey Dive, in Surrey Hills, Melbourne, Australia, a fairly hot day 38 degrees C, on the 2nd February 2019.
New versions of German and USN operational Torpedo's on their way - Jan 2019
Greg Hoffman's Schnellboot video
Latest news:
May 2018 Schnellboot is almost finished


April 2018 Schnellboot Foredeck (video's)
March 2018 Schnellboot Aftdeck
February 2018 Schnellboot Superstructure
January 2018 New Schnellboot Kallotte
October 2017 The laser cutter went bang!
September 2017 Greg Hoffman's Schnellboot video
August 2017 Schnellboot 1/20th Torpedo Tubes - STILL working on these!
June 2017 Schnellboot 1/20th Torpedo Tubes
May 2017 1/20th Schnellboot hull updates
May 2016 1/20th Schnellboot Struts and Rudders cast (and available)
March 2016 1/35th Schnellboot Hull Frame available
Car Doughnuts - It's totally a thing now - https://www.facebook.com/cardoughnuts
January 2016 - I fixed the pricelist page as a few of the Paypal links were broken.
January 2016 - I have started covering the SBoot Hull Frame.
September 2015 - I have added a low cost Hull-2 version - See Hull-2 MDF
June 2015 - I have completed a 3D Jewellery course - new castings to come!
June 2015 - I have added the Hull-2 Struts and Rudders to the pricelist
May 2015 - Split the S-Boot details into a number of web pages.
May 2015 - Added all the S-Boote main stringers.
April 2015 - Pictures added of the S-Boote Hull Kit build.
February 2015 - The 1/20th Superstructure kit is available.
January 2015 - The S-Boote Kit is now available.
December 2014 - Working hard on the S-Boote Kit.
September 2014 - Chasing up more cast Silicon Bronze Rudders and Struts.
August 2014 - Shipped a few Hull-2 Kits to Australia / New Zealand / USA.
August 2014 - I'm back to working on the S-Boote plans.
July 2014 - The laser cutter is back on the air after battling with Windows 7 -took a while, sorry!
9th January 2011 - Finished restructuring the menu buttons - do a refresh on your browser if it doesn't work for you.
Now I can add more details easily without getting lost in a maze of pages!
1st January 2011 - Moved Server and added new Menu buttons.
21st November 2007 - Shop and Links updated and free plans downloadable.
29th January 2007 - Superstructure for Hull-2.
29th January 2007 - 1/24th scale roll off rack.
13th October 2006 - If you can see this - Moved web hosting to Linode - much faster and spam free.
9th October 2006 - Servo page added.
11th July 2006 - More Schnellboot.
1st June 2006 - German WW2 Schnellboot or S-Boat begins.
5th May 2006 - Zenoah petrol engine page added.
23rd April 2006 - 6' Hull-2 (1/13.33 scale) with belt drive gearbox and 3 x 60mm props being developed.
14th April 2006 - Zenoah petrol powered 4' Hull-2 (1/20 scale) developed with MHZ counter-rotating gearbox and two 63mm props!
14th March 2006 - New 1/35th Rudders.
27th Jan 2006 - New 1/35th Hull-2 page.
9th Jan 2006 - small video files converted to mpg's.
10th Dec 2005 - Torpedo Tube drawing update.
26th Nov 2005 - small video files of Hull-2's performance.
23rd Nov 2005 - Updated Flag details.
16th Nov 2005 - Newer brushless motor performance data with 12 cell batteries.
12th Nov 2005 - Revised rudder mixer circuit for brushless (or brushed) controllers.
30th Oct 2005 - Updates to book section and torpedo's and rockets.
8th Oct 2005 - New Batteries on the market.
30th Sept 2005 - New rudder mixer circuit for brushless (or brushed) controllers started.
13th August 2005 - New Torpedo Tube Starts.
29th July 2005 - New Laser Cut Deck Kit.
24th July 2005 - Castle Creations - Barracuda 80Amp - brushless controller review.
23rd July 2005 - Newer brushless motor performance data.
17th June 2005 - Hull-2 with three brushless motors.
Copyright © 2005 - 2019 - John Drain